 It's more than just a home, it's a Ramsey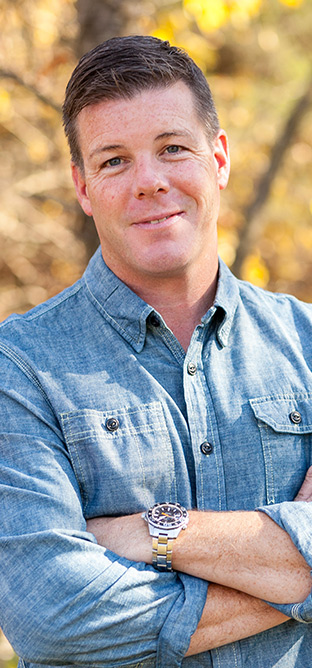 A message from Rick:
From start to finish, quality workmanship and customer service are top priorities for each project I undertake. I strive to ensure that my clients are at ease with the process, and enjoy their home-building experience; by simplifying the decision-making requirements, I help take the burden off of your shoulders. Trust, respect, and good communication are essential between a builder and his client, and I will do all I can to develop and maintain that good relationship. Many of the individuals I have worked with have become true friends; I believe they would say the same, as you will see as you read through some of the testimonials that I will share here.
Whether you already have a house plan that meets your needs, or want to create the plan of your dreams, I am ready and willing to help. I can work with a designer to develop your ideal floor plan and an attractive elevation, while being mindful of the little details that make a home functional and unique. Each client has specific wants and needs, and the "cookie-cutter home" mentality does not fulfill those requirements. Coming up with fresh ideas and designing distinctive features are challenges that I enjoy and implement in each home that I build.
With the "green" mindset becoming more and more prevalent, there is an increasing demand for environmentally friendly products. These options go beyond energy efficient appliances or water heaters. The use of reclaimed wood flooring and beams, geothermal heating and cooling systems, and foam insulation can blend seamlessly with the other features of your home while making it more comfortable, attractive, and efficient. Although some of these products may require a higher initial investment, they will more than repay over time. I can show you the options that would be best for your house and situation, and discuss the pros and cons of each, helping you make the right decision for your home and family.
Whatever your building needs or dreams may be, I look forward to visiting with you. It would be an honor to build your home!
– Rick Ramsey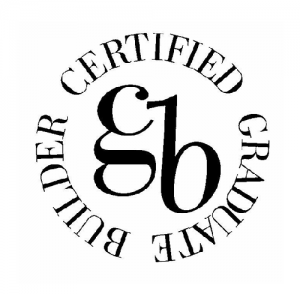 From Our Clients
In 2006, Rick Ramsey built our custom home in Nixa. His communication with us was great, and his quality of work and attention to detail was wonderful. During the building, we noticed that the subs he chose and the guys that work directly under him had an amazing respect for him as an employer and as a person.

If you are trying to choose a builder and need someone who will listen to your opinions and really care about what you want in a house, then Rick Ramsey and the people that work for him are your kind of people. We appreciated how well organized his business was run, and how available he was when we had a question or concern.

We cannot say enough about him as a builder. Thanks, Rick, for such a great HOME for our family
---
...Rick's original bid seemed a bit overwhelming, but we appreciated the detail, and in the end, there were no surprises and no additional "nickel and dime" items that pushed the budget up. In fact, even after we upgraded several items and made some additions we didn't originally plan on, Rick was able to complete the build a month early and right on budget. We are extremely happy with the end product and Rick's incredible attention to detail. I know this may not mean much coming from a complete stranger, but I would, and have, recommended Ramsey Building Co. to my close friends and clients who trust my opinions on a routine basis.
---
Rick has built two homes for our family in the last eight years. Spanning from our first home that we ever built to our current dream home, Rick has always done an impeccable job. He is receptive to the client's ideas and input, creative, and has an attention to detail that is unmatched. While we do not plan on building any time soon, I would without hesitation use Ramsey Building Company again.
---
We met Rick through my parents' neighborhood. We had heard that he was a very good builder, and specialized in the French country cottage look with lots of antique beams. When we met with Rick, we realized he would be the perfect builder for our lake home; since we had such a pleasant experience with the building of the lake home, we decided to have him build our personal home. During the process of building our home we found him to be easy to work with, very detailed, and keeping us informed through the whole process. Now we have a beautiful home and great friend.
---
...My wife and I contacted Rick, and decided right then we had found the builder we wanted to use. Now, keep in mind we were 700 miles away, and asking a builder we did not know to build us our retirement home without us being able to go over each evening to inspect what they had completed on a given day. We chose to work with Rick Ramsey because he was trustworthy, very particular, and we felt that he would keep us informed, regardless of the distance we had to deal with during the construction process. Rick always called us on decisions that needed to be made, or changes that he felt we needed to make. Sure, we made some trips down to Springfield, actually visiting the construction site on a monthly basis. I do not recall one time that I needed to talk with him about any item I felt was not up to our standards...
---
Moving from Ohio to Missouri, the only person we knew was our realtor. He gave us the name of several builders, but said Rick Ramsey would be very easy to work with – we definitely found that true. Rick helped us build our dream home, making it fun and worry free. He kept us informed and involved every step of the way. Rick was always caring, devoted, very detailed, and definitely had a passion for his work. We feel we have one of the finest built homes in Missouri, and we thank Rick for making our dreams come true. We feel that we also found a friend for life in the process.
---
When asked to describe Rick Ramsey and his team, the first two words that come to mind are "professional" and "caring". Throughout the complete building process, Rick was easy to communicate with; if, on occasion, I was unable to reach him immediately by phone, I could be certain that he would call back promptly.

Rick's team and subs were always on time, if not early, to the job. I've joked with Rick that this was great, except for making it difficult for me to procrastinate. I could be sure that if they were scheduled for Wednesday, they would be there on Wednesday (or maybe even Tuesday!), not a day or two later as is often the case.

Being a banker, I've worked with several builders, and Rick has a high reputation in his industry and among his peers.
---
I was fortunate to have Rick Ramsey be willing to take on building my guest house, which was designed to fit in a very small and intricate space. He was absolutely wonderful to work with, in that he was efficient, thorough, creative, communicative, and had great employees.

Rick is the type of builder who was on top of the entire project at all times. I always smile about how far advanced of most builders he was in using a blackberry type phone for notes and records. In addition, he had to coordinate with a pool company building a pool along side of the guest house. Rick and his employees were always good about working things out.

Rick is a true professional who was a joy to work with.
---
Mr. Ramsey's work is superb; our home is beyond expectation. His attention to detail and coordination of multiple efforts has obviously been responsible for the finished product. Mr. Ramsey was always available to discuss our concerns, and was diligent in obtaining competitive pricing of materials and services. His commitment and honesty as 'our builder' were apparent throughout the process.

We recommend Mr. Ramsey without reservation.
---

ARCHITECTURAL DESIGN
Ramsey Building Company works with the finest architectural firms. If you are looking for a great architect to create that perfect floor-plan, we have some of the finest talents just a phone call away.

PLANNING
Ramsey Building Company prides itself on developing and implementing construction plans and schedules that are on time, on schedule and within budget.

CONSTRUCTION
Construction is our specialty…and our results speak for themselves. With over 20 years of excellence and experience, you'll see why a Ramsey home is an investment that will be treasured by your family for generations.
INTERIOR DESIGN
No home is complete without the personal touches that make your home completely yours. More than drapes and furniture, our interior design experience is coordinated with our master craftsmen during the construction process, blending design and artisan touches throughout.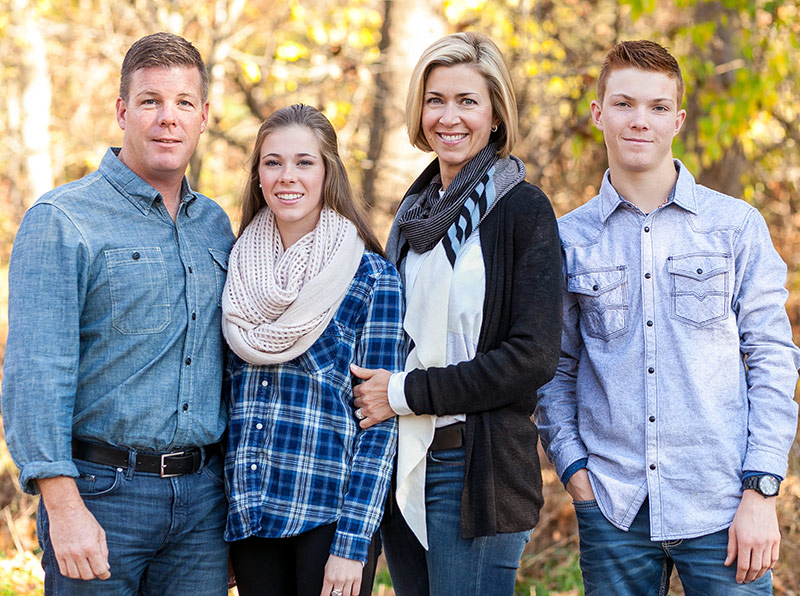 The Ramsey Family